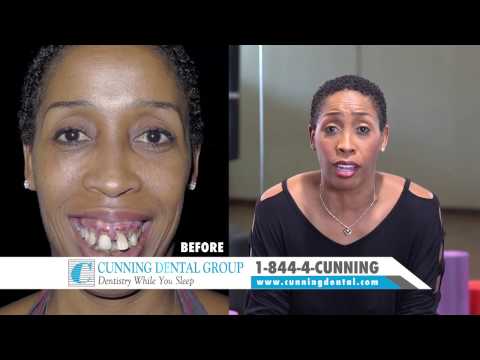 Watch Monica's Testimonial
Permanent Teeth in 1 Day
Take a look at Monica's great results, as featured on TV.
Cunning Dental Group Locations
We have 2 convenient locations in Southern California.
Our main office is a full service dental practice with a state-of-the-art laboratory on-site that has been serving Southern California for over 48 years.
Cunning Dental Group is proud to announce the opening of its new Irvine location, seeing new patients starting in January of 2017.
Full service dental practice
Cunning Dental Group offers a complete range of services for every member of your family - everything from general dentistry to cosmetic dentistry and dental implant dentistry. We take a great pride in providing a natural-looking restoration that will ensure a healthy smile for many years to come.
Dentistry while you sleep
We specialize in dentistry while you sleep. In many cases, we can treat all of your dental needs in one visit, saving you unnecessary trips. Walk-ins to our office are always welcome and dental emergencies are seen immediately. In addition, we have an on-site dental laboratory to ensure efficiency and promptness for complete patient satisfaction.